Welcome to International Journal of Engineering Research-Online
International Journal of Engineering Research – online (IJOER) is an international peer reviewed, open access, online bi-monthly journal in English for the enhancement of research in various discipline of Engineering, Science and Advanced Technology.
IJOER is not limited to a specific aspect of engineering but is instead devoted to a wide range of subfields in the engineering and allied sciences. While it encourages a broad spectrum of contribution in the engineering sciences, its core interest lies in issues concerning material modeling and response. Articles of interdisciplinary nature are particularly welcome.
Manuscripts for publication in IJOER are selected through rigorous peer reviews to ensure originality, timeliness, relevance, and readability. IJOER aims to cover the latest outstanding developments in the field of Engineering Science and all other related Engineering Technologies.
From time to time, the Journal will publish review articles and bring out special issues on a specific sub-field of engineering science. Authors are encouraged to contact the Editors if they would like to submit a review article or bring out a special issue of the Journal.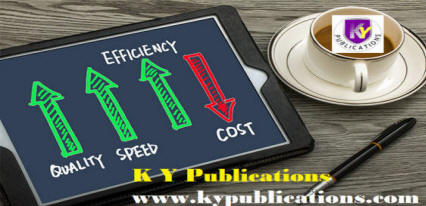 Frequency: 6 Issues per year:(FEBRUARY/APRIL/JUNE/AUGUST/OCTOBER/ DECEMBER)
Submission:Article in IEEE/IJOER format-MS Word format submit to editorijoer@gmail.com
or
editorkypublications@gmail.com


Covering Letter (Authors Should be submitted covering letter along with Manuscript) Download Link

Note: Manuscripts Should not be Accepted for Review without covering letter
Seminar/Workshop Souvenirs published with minimum charges
Publication Charge click Here
The International Journal of Engineering Research online (IJOER) is an initiative to provide International Platform for quality research papers.
We cover the costs partially through article processing fees. Our expenses are split among editorial costs, electronic composition and production, journal information system, manuscript management system, electronic archiving, overhead expenses, and administrative costs. Moreover, we must cover the costs of publishing the accepted article plus the cost of reviewing articles the journal reject.

Model Certificate:Download Link

:Download Link
Call For Papers

Vol.6.Issue.5.2018 (Sept-Oct) Under Progress
(Call for papers)
Author
Article details
Page No

AN EXPERIMENTAL STUDY ON MECHANICAL PROPERTIES OF SELF CURING CONCRETE
M. MANOJ KUMAR1, K.V. PRATHAP2
1PG Student, 2Assistant professor
Department of Civil Engineering, Narasaraopeta Engineering College, Narasaraopeta.
1-9



Effects of Deposition Time on Thin Films of PbS Produced by Using Chemical Bath Deposition Method
Ayça KIYAK YILDIRIM
Department of Motor Vehicles and Transportation Technologies, Bilecik Şeyh Edebali University
Bilecik Şeyh Edebali University,11210 Bilecik/Turkey &0228 214 1111
10-19



STUDY ON PROPERTIES OF FIBER REINFORCED SELF COMPACTING CONCRETE
V. SRI HARISH*1, T.SURESH BABU2
1PG Student, 2Professor
Civil Engineering Department, Visvodaya Engineering College, Kavali, India.
20-28



NAMED ENTITY RECOGNITION (NER): A STUDY IN TWEETS
SWATHY.K.SHAJI
M G University
29-33



MECHANICAL PROPERTIES OF CONCRETE MADE OF PARTIAL REPLACEMENT WITH PLASTIC WASTE AND RICE HUSK ASH
MOHD.TALAHA1, AKASH AGRAWAL2, YOGENDRA KUSHWAHA3
1M. Tech Student, 2,3Assistant Professor
Department of Civil Engineering, Shepherd Institute of Engineering & Technology
Sam Higginbottom University of Agriculture, Technology and Sciences, Allahabad, India
34-39



DESIGN AND DEVELOPMENT OF ENGINE OPERATED COFFEE DEHULLING MACHINE
GELGELO KIBI* & ASHEBIR HAILU
Oromia Agricultural Research Institute, Bako Agricultural Engineering Research Center, P.O.Box07,
West Shoa, Bako
40-44



EXPERIMENTAL INVESTIGATION OF COCONUT FIBRE CONCRETE
HARSHIT KUMAR1, Y.K.KUSHWAHA2, AKASH AGRAWAL3
1M.Tech. Student, Department of Civil Engineering, Sam Higginbottom University of Agriculture,
Technology and Sciences, Allahabad, India
2& 3Asst. Professor, Department of Civil Engineering, Sam Higginbottom University of Agriculture,
Technology and Sciences, Allahabad, India
45-50



Home Automation using IOT
CH.NAGA BHUSHANAM1 & CH.SUHASINI2
1Dept. of Physics, K.B.N College, Vijayawada
2Dept. of MCA, KBN College, Vijayawada
51-53


Remaining Articles uploaded very shortly