Welcome to International Journal of Engineering Research-Online
International Journal of Engineering Research – online (IJOER) is an international peer reviewed, open access, online bi-monthly journal in English for the enhancement of research in various discipline of Engineering, Science and Advanced Technology.
IJOER is not limited to a specific aspect of engineering but is instead devoted to a wide range of subfields in the engineering and allied sciences. While it encourages a broad spectrum of contribution in the engineering sciences, its core interest lies in issues concerning material modeling and response. Articles of interdisciplinary nature are particularly welcome.
Manuscripts for publication in IJOER are selected through rigorous peer reviews to ensure originality, timeliness, relevance, and readability. IJOER aims to cover the latest outstanding developments in the field of Engineering Science and all other related Engineering Technologies.
From time to time, the Journal will publish review articles and bring out special issues on a specific sub-field of engineering science. Authors are encouraged to contact the Editors if they would like to submit a review article or bring out a special issue of the Journal.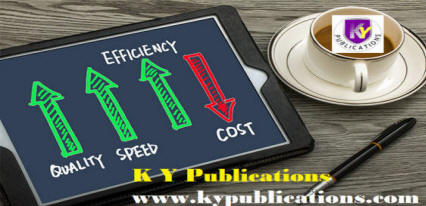 Frequency: 6 Issues per year:(FEBRUARY/APRIL/JUNE/AUGUST/OCTOBER/ DECEMBER)
Submission:Article in IEEE/IJOER format-MS Word format submit to editorijoer@gmail.com
or
editorkypublications@gmail.com

Covering Letter (Authors Should be submitted covering letter along with Manuscript) Download Link

Note: Manuscripts Should not be Accepted for Review without covering letter
Seminar/Workshop Souvenirs published with minimum charges
Publication Charge click Here
The International Journal of Engineering Research online (IJOER) is an initiative to provide International Platform for quality research papers.
We cover the costs partially through article processing fees. Our expenses are split among editorial costs, electronic composition and production, journal information system, manuscript management system, electronic archiving, overhead expenses, and administrative costs. Moreover, we must cover the costs of publishing the accepted article plus the cost of reviewing articles the journal reject.

Model Certificate:Download Link

:Download Link
Call For Papers

Vol. 10 issue 4: 2022 (Under Progress)
---
Author
Article details
Page No
MANAGEMENT OF MUNICIPAL SOLID WASTE USING PYROLYSIS/GASIFICATION PROCESS IN FIXED BED REACTOR
MILAN LAMICHHANE
Mechanical Engineer
Email:Nep.ermilan@gmail.com
DOI: 10.33329/ijoer.10.4.1
1-9

Vol. 10 issue 3: 2022
DAMAGE ASSESSMENT OF LOW RISE TO MID RISE STRUCTURES SUBJECTED TO REPEATED EARTHQUAKE LOAD
Sachin P. Patil1, Dr. Jagadish G. Kori 2
1Asst. Professor, Civil Engineering Department, Sanjay Ghodawat University, Atigare, Kolhapur,
Maharashtra.
Email:shravanisachin1771980@gmail.com
2 Professor, Civil Engineering Department, Government Engineering College, Haveri, Karnataka.
Email:korijg@gmail.com
DOI: 10.33329/ijoer.10.3.1
1-13

Vol. 10 issue 2: 2022
STRENGTH CHARACTERISTICS OF STEEL FIBRE REINFORCED CONCRETE PRODUCED WITH SELF CURING TECHNIQUES
VINAYAK VIJAPUR1, K. B. PRAKASH2
1Research Scholar, Department of Civil Engineering, Government Engineering. College, Devagiri,
Haveri – 581 110. Karnataka State, India. Email: vinayaka.pv@gmail.com
2Dr. K. B. Prakash, Principal, Govt. Engg. College, Devagiri, Haveri – 581 110. Karnataka State, India
DOI: 10.33329/ijoer.10.2.1
1-14

Vol. 10 issue 1: 2022
Synthesis and Characterization of Methacrylic/Urethane Graft Copolymer, Urethane Macromonomer (UM1) Based on 4, 4 Diphenylmethane Diisocyanate and
Ethylene glycol
Abubker A Alshuiref1, Nagi G Greesh2*,
Ahmed A Maraie1 and Mahmoud M Bin Mahmoud1
1School of engineering Elmergib University, Khoms City, Libya
2Libyan Advanced Centre for Chemical analysis
*Email: Najigu76@yahoo.com
DOI: 10.33329/ijoer.10.1.1
1-20

Vol. 9 issue 6: 2021
Evaluation of Alternative, Fixed, Conventional Furrow Irrigation Systems and Irrigation Water Levels on Potato (Solanum Tuberosum L.) Yield at Oda Sirba Scheme
Asnake Tilaye*, Bayan Ahmed and Fikadu Gemeda
Oromia Agricultural Research Institute, Asella Agricultural Engineering Research Center, Asella,
Ethiopia
*Corresponding author Email: asnake127@gmail.com
DOI: 10.33329/ijoer.9.6.1
1-12

Superposition model study of Cr3+ doped YGa3(BO3)4
Ram Kripal1*, Lal Chandra Shukla2
1,2EPR Laboratory, Department of Physics, University of Allahabad, Allahabad-211002, India
*Corresponding author. E-mail address: ram_kripal2001@rediffmail.com
DOI: 10.33329/ijoer.9.6.13
13-19